In the late '90s and early '00s I was the only teenager I knew who had a 'blog'. I'd been maintaining a website (AjayOnline.tv and then AbsoluteAjay.com) complete with an online journal sometime before the term was coined. Not a live journal though. I missed being that "cool" by a couple of years.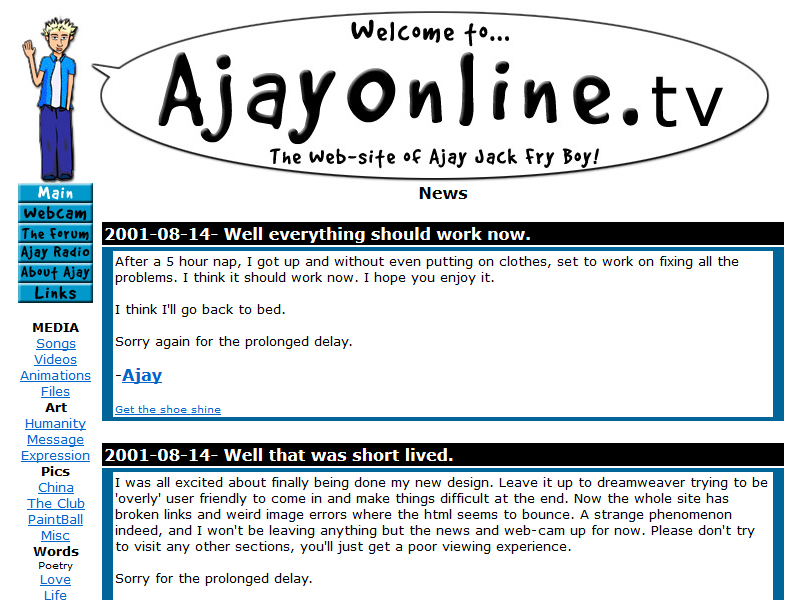 I felt like a digital pioneer back then. From sixteen to twenty three, I was sharing filtered photos of myself, my daily thoughts and artistic creations. The idea that anyone in the world with an internet connection could find me wasn't common place. It was novel. When most folks found out I put so much of myself online I'd hear "You gotta be careful man – the internet is a scary place." I never saw it that way. I enjoyed it.
Then, in 2006 just as everyone was getting over their fears and into the world of 'social media' with Myspace, I had to shut down my website and clean up my digital presence.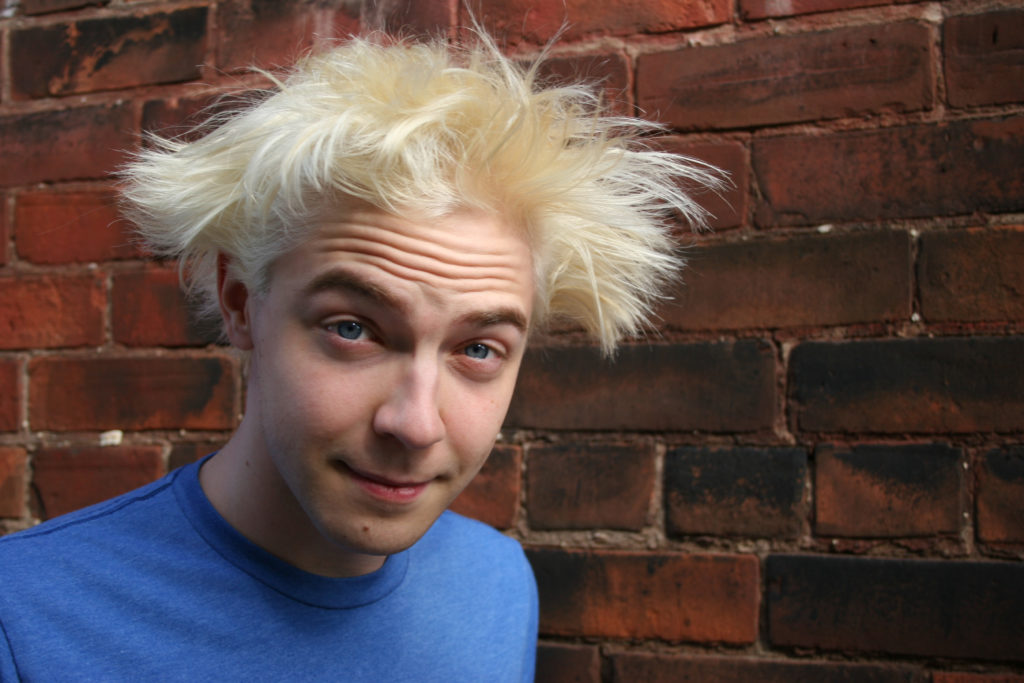 My new bosses at YTV were polite and clear that they didn't want angry letters from the parents of curious children who discovered my personal website and any of the not-so kid friendly content on there. Actually my personal website wasn't all that bad, aside from some "Spooky" photos I'd taken of myself on my web-cam and then edited in Photoshop long before the days of Instagram. Back then "filters" were something I'd have to explain as I edited photos for my friends. In high-school I was the guy who edited video projects and made custom albums for burned CD's. Gotta have a side hustle, right?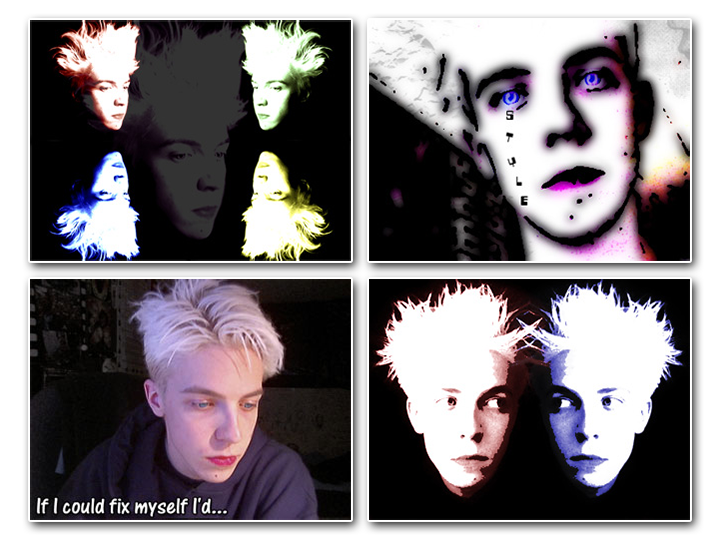 Don't worry, they weren't all angsty attempts at 'art'. Most were silly.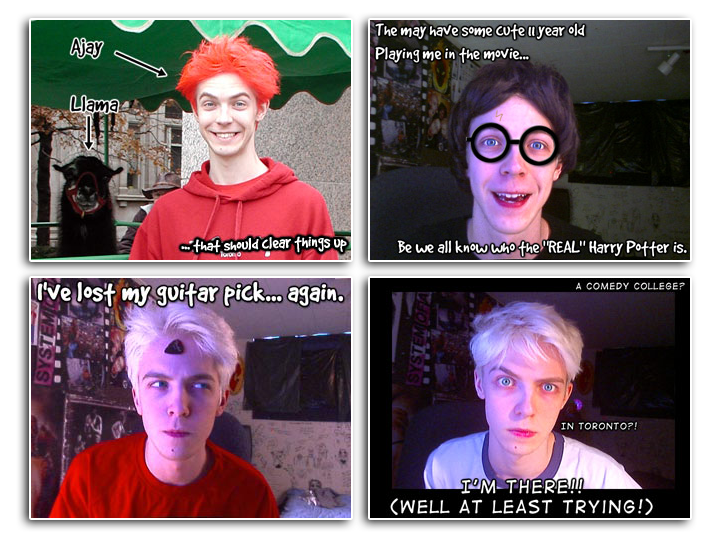 My online sketch comedy series was the real concern for YTV. In retrospect it was some of the most embarrassing stuff I've ever done, but I did have a whole lot of fun making it, and we were one of the first 'digital comedy series'. The Hollywood Reporter wrote an article about us and a couple of Hollywood agents took an interest in us. So it's hard to regret it.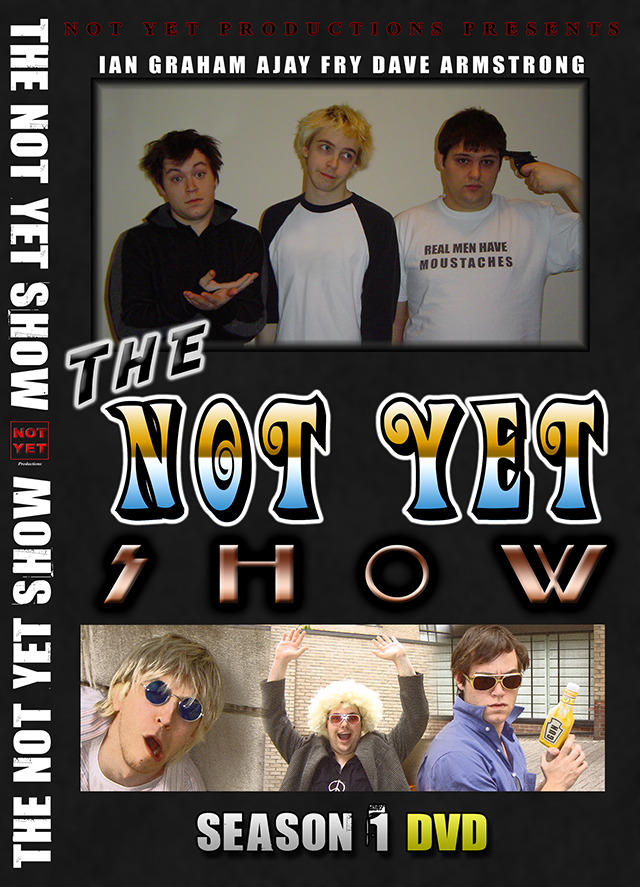 It wasn't so easy deleting it all back then. I'd been sharing my life's journey and personal stories publicly for years. I felt like I was saying goodbye to a large part of myself – but on the other hand, I was replacing it with new skills and creative fulfillment.
I was living my dream at YTV. For the first time in my life I was earning a living by talking to a camera. And! And the camera wasn't just a web-cam attached to my computer! It was on the end of a jib-arm operated by a professional. The signal was fed to a control room where a surly audio guy cued the pre-recorded lines for the Voice Inside My Head so I could have a comedic back and forth conversation with myself. There was a technical director, who could roll in the short cartoon I'd made at my desk earlier in the week, and my producer Paul, who was happy to let me adapt all the silly stuff I'd been creating for fun in my parents basement in Ottawa into even sillier content for kids across Canada. In my own mind – I'd made it.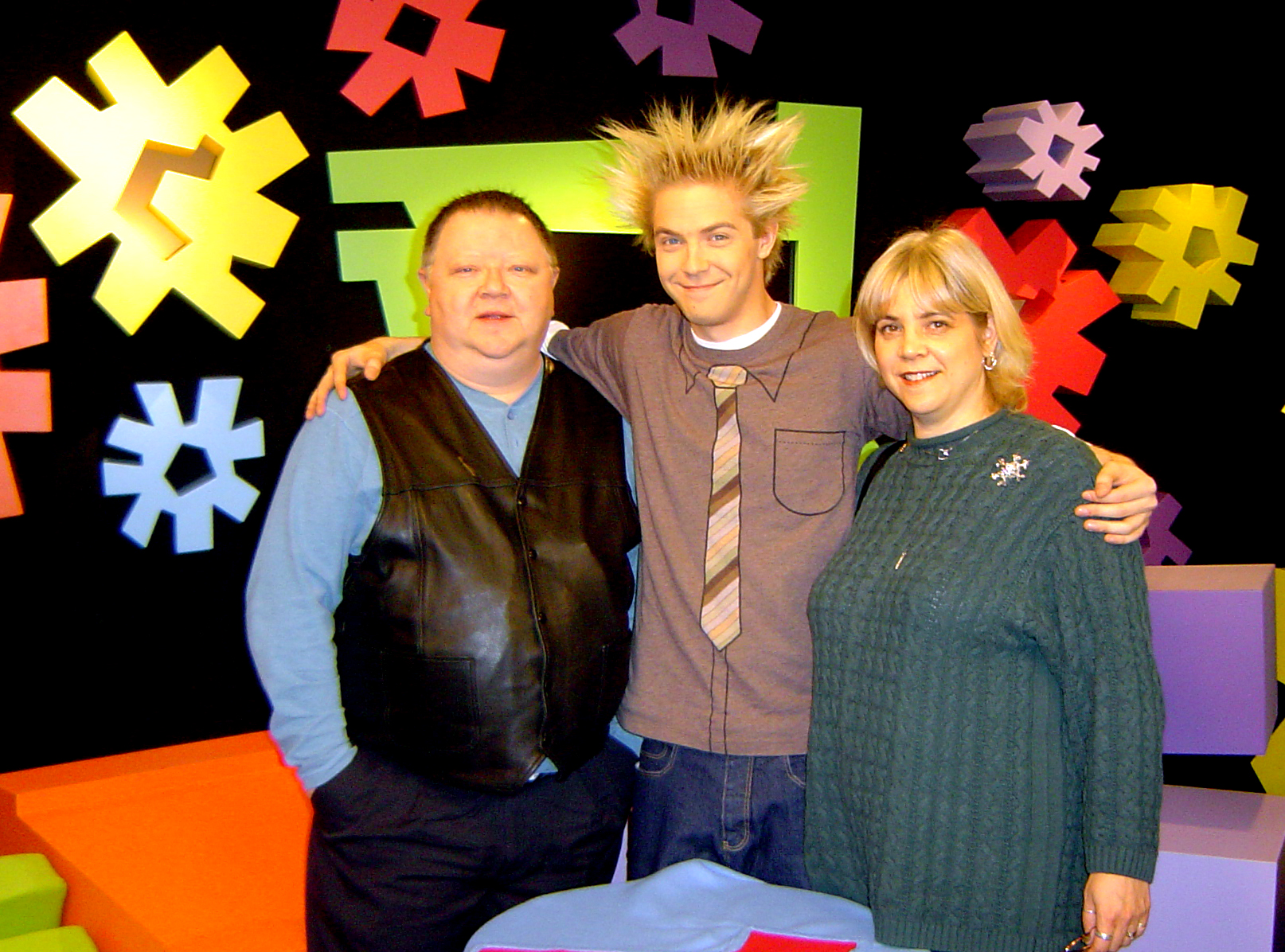 So I focused on being the best YTV host I could be. Despite the fact that CRUNCH was the new 'brand' for the Saturday morning block of cartoons and I was new myself, it wasn't long before I'd managed to inspire more conversation and interaction within the CRUNCH section of the forums on YTV.com than there was or had been anywhere else on the website. CRUNCH also overtook Family Channel to become the #1 Saturday morning cartoon block in the country. Given the popularity of our Nickelodeon series like Sponge Bob and Fairly Odd Parents I can't take much credit, but I like to imagine that my ability to engage our audience helped.

Leaving YTV was the toughest decision I've ever made. In 2008 I was offered a job hosting The Circuit, a new weekly entertainment news show for SPACE (which was owned by Canada's #1 media company, CTV.)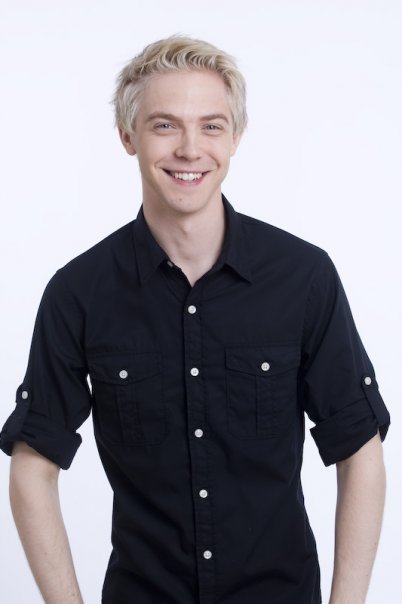 Along with the new gig were a bunch of new challenges: Frequent travel, celebrity interviews, red carpets, moderating panels at conventions & a standard 9-5, Monday-Friday work week.
After a year (and in reaction to the recession of 2008) The Circuit, morphed into a nightly after-show where my co-hosts and I would offer some geeky entertainment news, and talk about the television show that immediately preceded us. It was like a sports analysis show… but for fictional stories we had no relation to aside from a broadcast schedule. So when they originally explained the new format and concept to me, I was… concerned.
I'd only ever been my honest, authentic self online and on TV. With this new format I was still a host, but I also had to 'act' as though I enjoyed the TV series before our show. Even if I didn't. While I did, genuinely enjoy many of the shows, there were a few that I most emphatically did not. I mean, do you even like all of the shows on your favourite channel?
I was finding it difficult because nobody saw what I was doing as 'acting' and I had no idea how to bring people in on the performance. The audience wasn't aware I was becoming more and more like a caricature. They just saw me as that guy on TV, Ajay Fry.
Over the years the InnerSpace continued to morph and found its way back to being a geeky entertainment news show. Along the way "Ajay Fry" became an established representative for fandom and geeks across Canada. If any of the other media outlets within the BellMedia umbrella needed someone to talk passionately about a new movie, TV series or video game or geeky topic they asked Teddy, Morgan or me.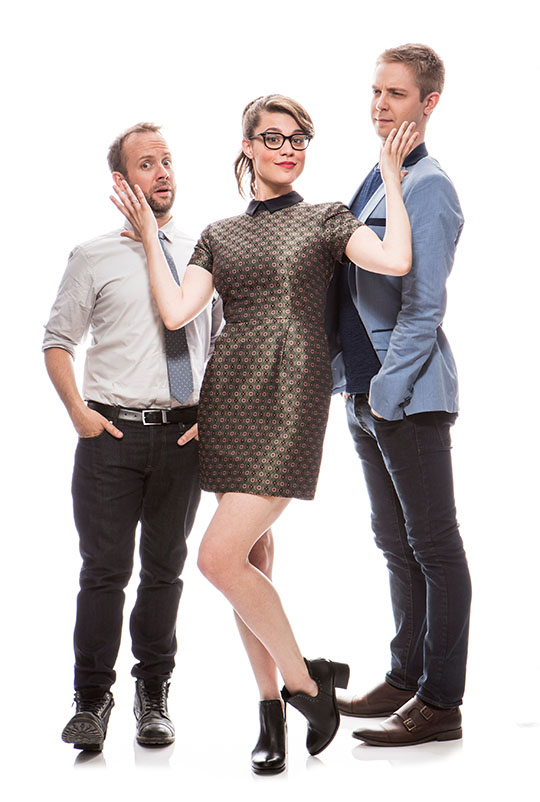 If something cool and geeky was happening in Toronto we were there. (And possibly hosting it, or almost certainly covering it for InnerSpace)
Whenever I explained what I did for a living to anyone the most common reply I got was "That sounds like the best job in the world." and I never argued.
In-spite of the challenge of occasionally having to act like I cared about the plot lines of some less-than-stellar sci-fi series, I honestly loved my job and the person I'd become.
On Thursday May 24th 2018 I went into work at BellMedia for the last time. Our entire team was let go. Innerspace was cancelled. For the first time in twelve years I was a 'free agent' and no longer employed by one of the big four Canadian media companies. Not long after I'd left the little HR meeting room where I was given a firm handshake and my walking papers I posted this to twitter.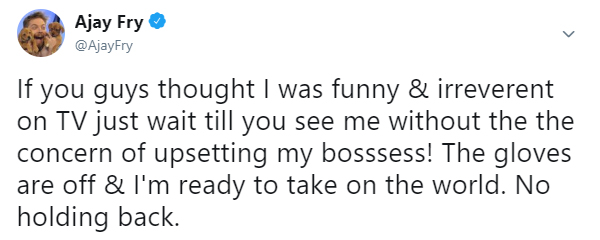 Today is March 1st 2019. It's been nine months since that day.
To be honest, I'm not sure I'm 'ready to take on the world' (is anyone ever ready for something like that?!)
But I know I'm much closer to being ready than I was that day because…
I've finished mourning the loss of the journey I thought I was on.
I've finished the major renovations on my new home.
I've finished my host demo.
I've finished my voice demo.
I've finished this website.

I am ready to be Ajay Fry again. I am ready to share myself honestly.
And!
And I've still got that web-cam!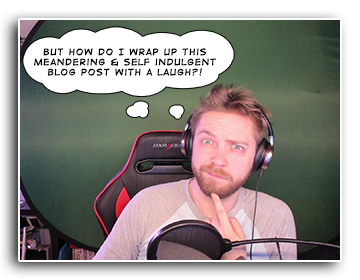 But seriously folks. I've got so much more planned to share with you. I hope you'll stay tuned.
Thanks for sticking with me through it all, thanks for reading.
Keep on CRUNCH'ing & I'll see you in the future.